An Insight into
Texmo Academy
The annual intake of the programme is 150.
The boys and girls are separately accommodated. The facilities are designed so as to encourage physically disabled people to opt for the course as well.
Food is provided in-house for all students. Texmo Academy is completely residential and requires all students to comply with the necessary requirements.
All students are provided with uniforms.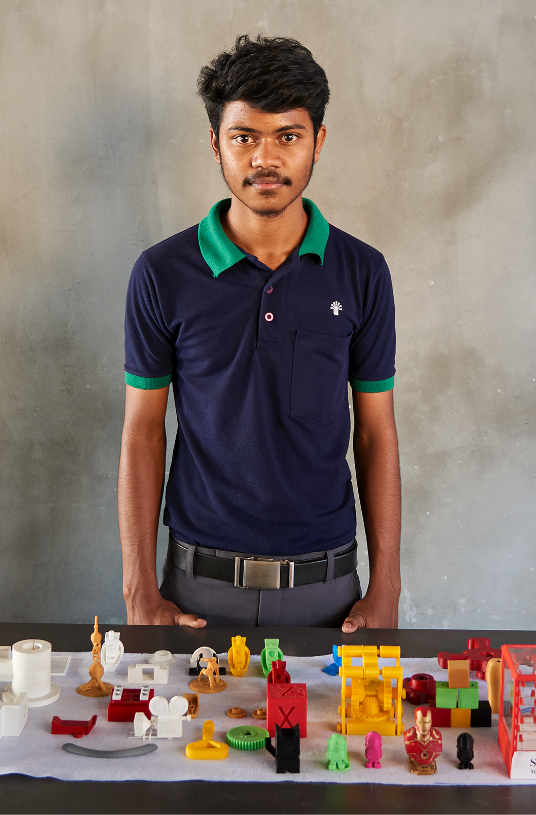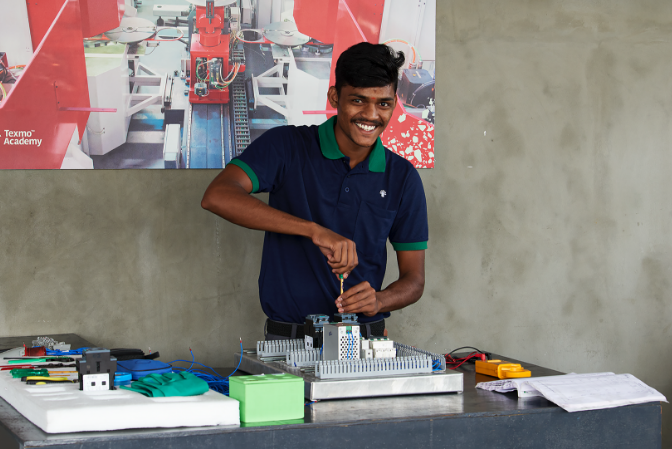 A Day's Work
A typical day in the life of a student entails a few hours of theory, several hours of work on a project and winds down with invigorating sport and lessons in community living.
In the last two years, successive batches have embarked on a project of bamboo cultivation, afforestation and upcycling of everything from plastic to metal.
Alumni Testimonial
"I have been able to match my skills with my fellow students and have been able to prove that nothing is really impossible for a girl. Texmo Academy has given my whole family a new meaning to life."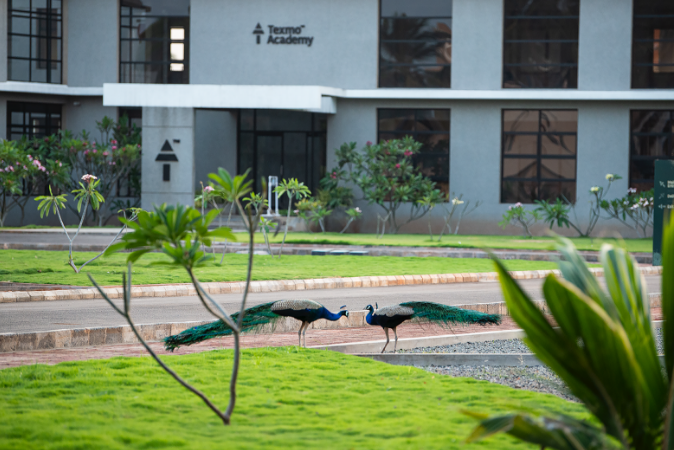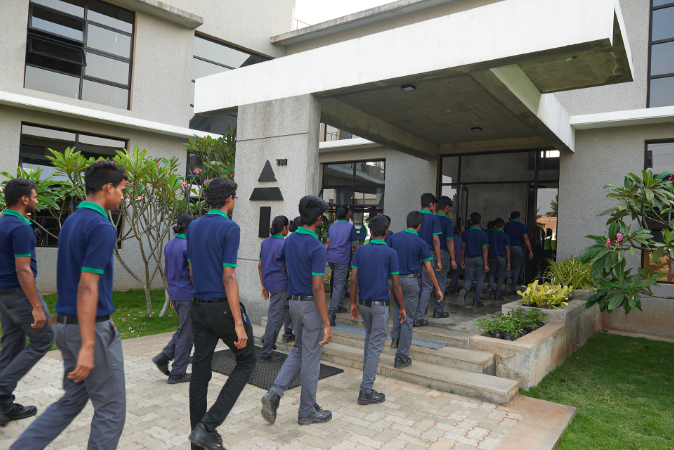 Alumni Testimonial
"I got a Diploma from Skillsonics and Texmo Academy, which instantly makes me competent. I learnt a lot more than just engineering and skills… I learnt a way of life."